Business Service Center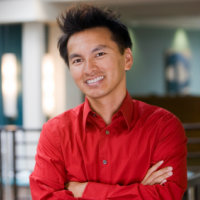 Lost or stolen cards
If you believe your Credit Card or Check Card has been lost or stolen, please call the appropriate number below:
Credit Cards: 1-800-423-7503
Instant Cash and Check Cards: 605-853-2473 or 1-800-535-8440
Automatic Transfers
Automatic transfers provide a convenient way to transfer funds between accounts on a scheduled basis. Please contact us to make arrangements for this service.
Bank By Mail
For those who find banking by mail more convenient, we provide bank by mail deposit envelopes without charge.
Cashier's Check
A Cashier's Check is a check guaranteed by the bank and may be purchased for any dollar amount. A nominal fee will apply.
Direct Deposit
Direct Deposit is available through government agencies and certain businesses. With this program, your account will be credited the same day. For more information on direct deposit programs, contact one of our Personal Bankers.
Drive-Up Window
Our drive-up windows are designed to efficiently handle your normal banking transactions with extended hours.
International Currency Exchange
We can provide and exchange foreign currency on special order or you may order online.
Night Depository
Our night depositories are available for your use any time. The depositories are located at the entrances to our main banks.
Notary Service
Free notary service is available to our customers.
Safe Deposit Boxes
Safe deposit boxes are a safe way to protect your valuables and important papers. Safe deposit boxes are not FDIC insured. See us for box sizes and rental fees.
U.S. Savings Bonds
To purchase or learn more about U.S. Savings Bonds visit www.treasurydirect.gov. U. S. Savings Bonds are not FDIC insured.
Wire Transfers
We initiate domestic and foreign wire transfers.